What would the world be without the people behind GEALAN frames?
Our products are more than just lots of GEALAN expertise from a wide range of fields – our product management is constantly developing new solutions in collaboration with our partners. The objective: Being able to offer you just the right products with our profiles that help you transform your vision into a reality.
Modern facades with clear, angular windows and doors in trendy colours are in both in project and residential construction. So that you can plan with us, we've got the perfect solutions ready for you: Our premium all-glass system GEALAN-KUBUS® enables maximum glass proportions with the narrowest profile views and is no doubt a design-oriented eye-catcher. Our new 74 mm all-rounder GEALAN-LINEAR® creates modern facades with linear windows and clear-cut edges.
So that you can design your visions in modern colours, we have our finger on the pulse of the time: Besides darker tones, different metallic colours are now also gaining in popularity. Possible with our surface technology GEALAN-acrylcolor®, for example – available in the GEALAN-KUBUS® system or our proven combined system S 9000.
After over 40 years, we at GEALAN continue to invest in our proven technology. For us, it's important to have a good feel for colour trends and to keep developing new colour innovations. Our GEALAN-acrylcolor® surface not only reliably refines window and door frames – it is always up-to-date in terms of architectural trends, too.
We take care of the big picture so you can plan with peace of mind. No matter whether soundproofed and extremely well insulated, or optimised in terms of statics: We have these innovations as standard. Robust surfaces and large glass areas, the best sound and heat insulation values – all this is already included in your GEALAN profile. And we have matching solutions for you when it comes to plastic frames too: Innovative ventilation systems for new construction and renovation perfect your project.
Questions or suggestions? Feel free to contact us!
Our GEALAN ACADEMY allows you to share your knowledge and join in fruitful discussions. There, we regularly offer training on current topics in the window industry. And we look forward to inspiring exchange with you.
We create the right frame for every project for you.
Your GEALAN Product Management
We're there for you: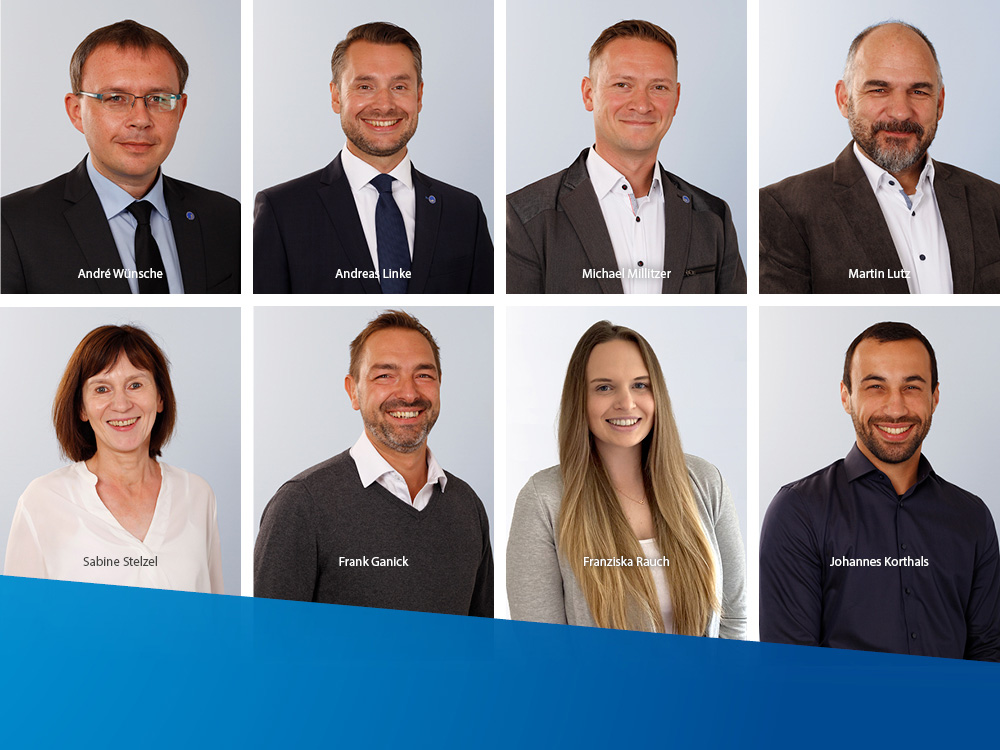 GEALAN product management always has the perfect solutions in mind with you and for you: André Wünsche (Division Manager for Product Management), Andreas Linke (Group Manager for Product Management/GEALAN ACADEMY), Michael Militzer (Group Manager for Innovation/Electronics), Frank Ganick (Product Manager), Johannes Korthals (Product Manager), Martin Lutz (Head of GEALAN ACADEMY), Franziska Rauch (Clerk Product Management Innovation/Electronics), Sabine Stelzel (Clerk Product Management).