The triple triumph is perfect: The ARCHITECTS' DARLING® 2022 in the category "Best BIM Data Offer" goes once again to GEALAN! This is the third time in a row that the PVC system provider with headquarters in Oberkotzau has convinced the top-class jury after 2020 and 2021. The repeated award of the ARCHITECTS' DARLING® in gold confirms GEALAN's pioneering role in digital planning.
For the twelfth time, Germany's construction industry has searched for the best performance, products and services nationwide - and for the third time in a row, GEALAN is among the winners of the prestigious ARCHITECTS' DARLING® award. After two first places in 2020 and 2021 in the same category, the ARCHITECTS' DARLING® 2022 in gold for the "best BIM data offering" went once again to GEALAN. All companies in the construction industry throughout Germany were eligible to apply.
"Always finding ways to improve"
"The joy about the next gold award is enormous. First of all, thank you to all of our colleagues who, with so much commitment and creativity, continue to make our planning tools even better," Özkan Arslan, Head of Digital Planning at GEALAN, is pleased to say, adding, "Receiving the ARCHITECTS' DARLING® 2022 confirms our work and that even with mature and excellent digital tools, we are always finding opportunities for improvement that really help architects and planners in their daily work."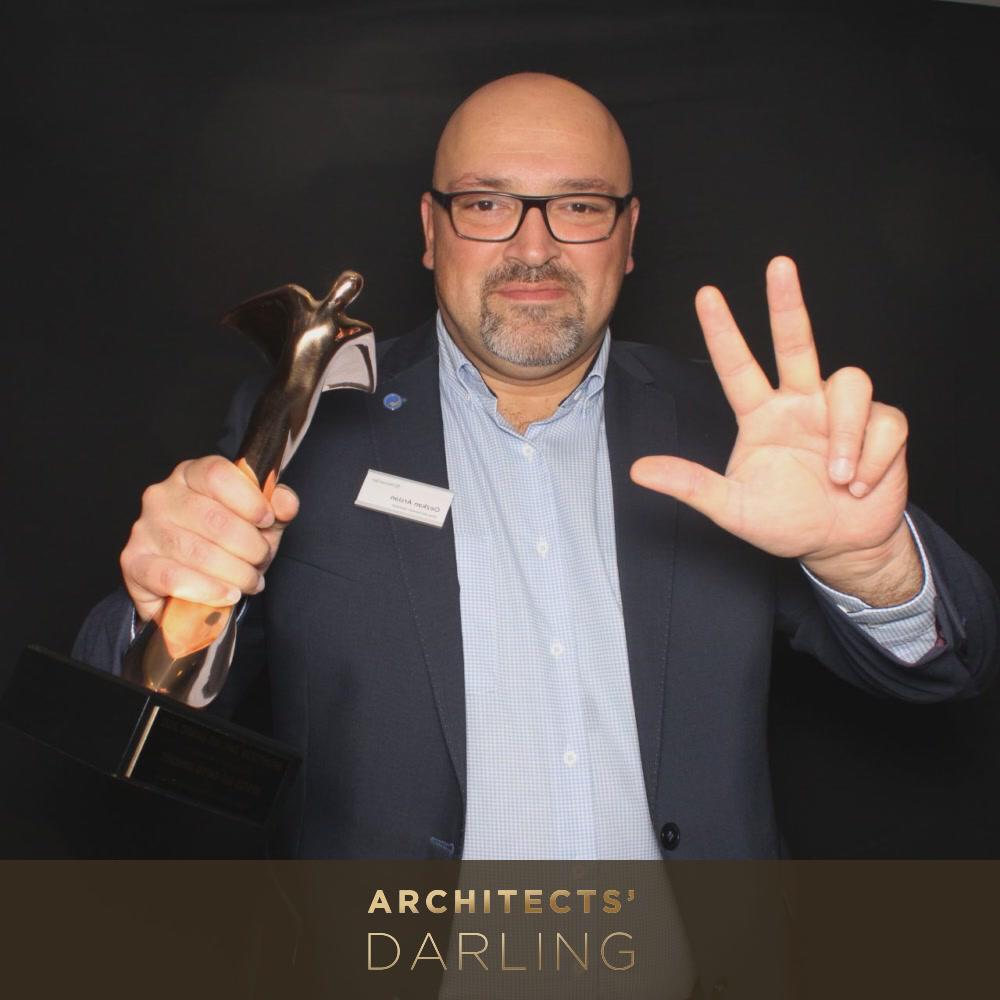 The repeated innovations and constant advancements at GEALAN are no coincidence, as Özkan Arslan points out: "Our management has implanted the theme of innovation into our corporate DNA and exemplifies the drive for constant improvement. This impetus, this encouragement to always explore new possibilities and limits for ourselves and our work, is what makes us develop so great at GEALAN."
Unsurpassed total package
When it comes to 3D visual modelling of windows and doors in buildings, GEALAN's Gold solution has an unbeatable total package to offer.
With GEALAN's BIM offering, realistic simulation is possible with actual products in various levels of detail. On the one hand, predefined, but also freely plannable window and door elements of all types and shapes are available. And so that the architect is not surprised during the tendering process: the technical feasibility of the desired project can be tested in advance with the GEALAN solution. The exterior view of the building can also be displayed using GEALAN software, including the simulated windows and doors. In addition, the size of the 3D model data has been optimised to ensure fluid applications at all times. On top of that, the project structure was integrated into the new planner software 3.0, as part of GEALAN's BIM solution. This facilitates the exchange of information and geometric data between the participants enormously. With the upgrade of the GEALAN planning tool, the user interface was also recently modernised: Planning and design are now even easier, more intuitive and can be implemented with even fewer clicks.
Learn more about GEALAN's multiple award-winning BIM solution: https://www.gealan.de/en/architects-designers/bim/