Modern buildings are increasingly better insulated so that as little heat as possible is lost during heating. However, this also means that there is no air exchange between inside and outside. Fresh air only flows into interior rooms when windows or doors are manually opened and ventilated. But: Especially in bathrooms and kitchens, airing after showering or cooking is highly recommended. Ideally, bedrooms should also be regularly supplied with fresh air and oxygen through an open window. Doing this manually is neither practical nor efficient in the long run.
In the meantime, modern window ventilation systems take over the ventilation of closed rooms: humid, stuffy air is transported outside in the right measure and healthy fresh air is let in. This not only prevents mould infestation caused by excessively humid room air, but also increases the physical well-being of residents. And it also preserves the fabric of the building, i.e. you protect your own four walls from renovation and loss of value for longer.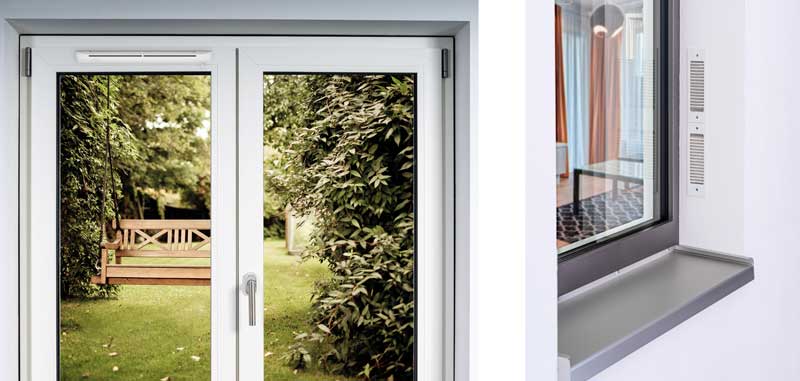 Why use a ventilation system?
Basically, there are two ways to ensure a healthy indoor climate. Either all the rooms in the building are ventilated in the traditional way by opening the windows, or a ventilation system is used that automatically regulates the exchange of air.
The advantage of manual ventilation is that it is free of charge. But it also has decisive disadvantages. If the window is opened wide for ventilation, there is a considerable loss of heat, especially in winter, which has to be compensated for by the heating and the associated costs.
In addition, it is difficult to estimate how often and how long one should open the window for optimal living space ventilation to take place. People often forget to close the window in time, so that the room has to be heated up again afterwards.
Modern ventilation systems for windows
Integrated window ventilation automatically eliminates these problems. GEALAN offers various window ventilation systems to improve the air indoor. Which system works best depends on the purpose and location.
How does this automatic ventilation work technically? Active ventilation systems such as GEALAN-CAIRE® smart actively generate a permanent air flow through fans. As soon as the room climate values (temperature and humidity) measured by sensors deviate from the ideal, the active system begins to transport more stale air outside and fresh air inside. The air is cleaned by integrated filters that can even keep out fine dust particles if necessary. Especially in times when pollen is flying outside again, such uncomplicated air purification is a real blessing for many allergy sufferers.
Another decisive advantage: GEALAN-CAIRE® smart is also more energy-efficient than opening windows, thanks to an integrated heat exchanger. In concrete terms, this means that the fresh air that flows into the room through the ventilation system is not only healthier, but also warmed. This is a decisive advantage, especially in the cold months, when the necessary fresh air arrives indoors much more pleasantly than with the icy outside temperatures. The combination of smart heat recovery and correctly dosed air exchange also means: a modern window ventilation system saves residents noticeable heating costs!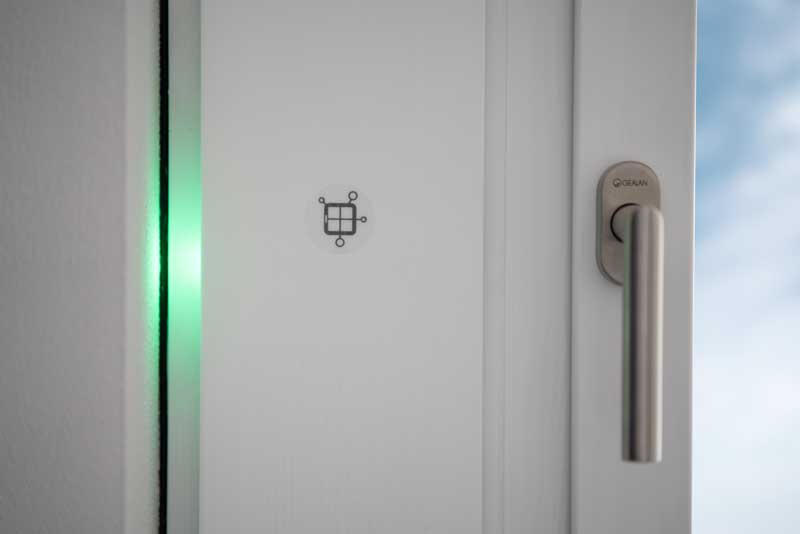 If no one is at home, the rooms continue to be ventilated regularly. Various window ventilation systems such as GEALAN-CAIRE® smart can even be controlled via WLAN while on the move. In addition, the closed windows prevent insects from entering the building, especially in summer. Sound insulation in living or working spaces can also be improved with built-in window ventilation, as the windows can remain closed.
The modern window ventilation systems from GEALAN are suitable for both new construction and renovation: GEALAN ventilation systems can either be retrofitted in the window element (GEALAN-CAIRE® flex) or are installed in the window element when windows are replaced. Additional conversion measures are not necessary.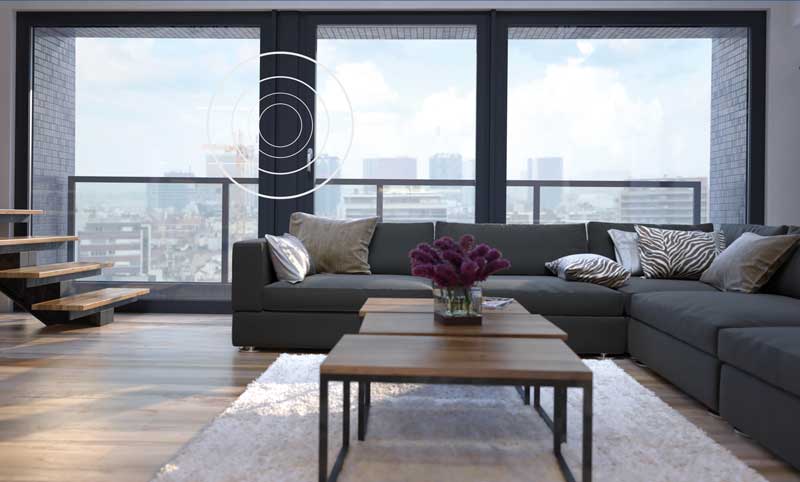 How do I ventilate properly and save money in the process? https://www.gealan.de/en/private/room-ventilation/
More about the GEALAN-CAIRE® ventilation system family: https://www.gealan.de/en/products/gealan-caire/