What would the world be without the people behind GEALAN frames?
Our products are more than just lots of GEALAN expertise from a wide range of fields – our product management is constantly developing new solutions in collaboration with our partners. The objective: Launching tailored solutions on the market and offering our customers just the products they really need.
Whether enabling modern window and door design, providing trendy colours, offering processing-friendly products with optimised manufacturing processes or ensuring high synergy effects within a system – we are always in close contact with those who consider our solutions their daily business: our partners.
And right from the very first development steps: As part of GEALAN innovation management, we gather and rate ideas from a wide range of sources. Processors, employees and cooperation partners provide our inspiration. The next steps to new solutions: Focussing expertise, developing initial presentable product ideas taking common approaches in small, interdisciplinary groups. We then share these with our partners, document additional requirements and define the details in an ongoing dialogue.
The latest digital solutions help us quickly and efficiently involve processors and cooperation partners from all over Europe in development. This enables us to refine ideas together, no matter whether we're hundreds of kilometres apart.
Questions or ideas? Feel free to contact us!
Our GEALAN ACADEMY allows you to share your knowledge and join in fruitful discussions. There, we regularly offer training on current topics in the window industry. We look forward to an exciting exchange with you.
Thank you for your inspiration! Together, we create just the frame for you.
Your GEALAN Product Management
We're there for you: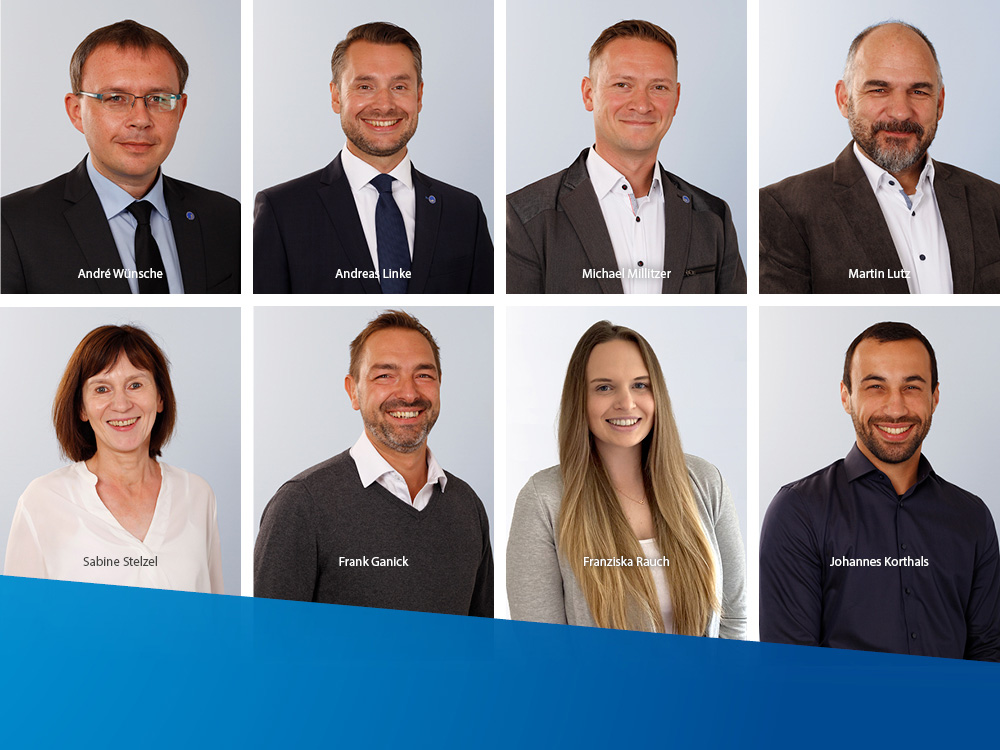 GEALAN product management always has the perfect solutions in mind with you and for you: André Wünsche (Division Manager for Product Management), Andreas Linke (Group Manager for Product Management/GEALAN ACADEMY), Michael Militzer (Group Manager for Innovation/Electronics), Frank Ganick (Product Manager), Johannes Korthals (Product Manager), Martin Lutz (Head of GEALAN ACADEMY), Franziska Rauch (Clerk Product Management Innovation/Electronics), Sabine Stelzel (Clerk Product Management).