In order to successfully establish the topic of sustainability throughout the company, it is essential to combine the three areas of economy, ecology and social affairs. This is becoming more successful in our company from year to year, because all issues that arise are decided in such a way that they are economically efficient, ecologically viable and socially just.
Almost 30 years: EMAS certification
GEALAN is regarded as a pioneer in the field of sustainability among window profile system providers. The company was one of the first companies in the PVC industry to recognize its responsibility towards society and had both sites audited. Both Oberkotzau and Tanna have been certified according to EMAS (EC Eco-Audit Regulation) since 1996 and ISO 14001 certified since 1997. For almost three decades, the internal conditions have been able to meet the demanding test procedure of the European environmental management system EMAS.
Concrete measures for energy efficiency, recycling and emission reduction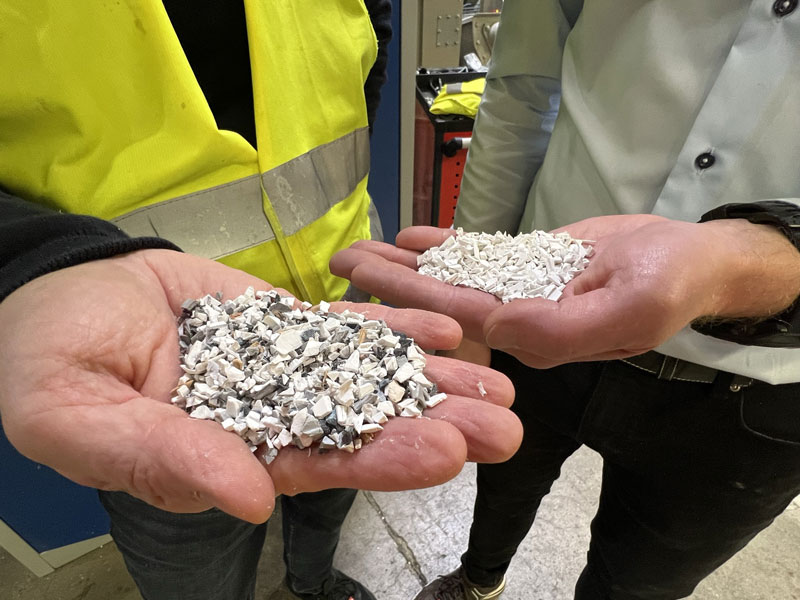 Every year, new measures, some of which are very cost-intensive, are implemented to make GEALAN's processes even more environmentally friendly. Following the principles of emission reduction, energy efficiency, resource conservation and sustainability, all production processes are regularly reviewed and optimized where possible.
For example, not only was energy consumption per employee slightly reduced at both locations in 2022 compared to the previous year, but electricity is also being purchased there in a completely CO2-neutral manner for the third year in a row.
Already today, more than 30 percent of the PVC used at GEALAN is recycled material. In order to increase this proportion in the future, additional silos for the storage of recyclates have been set up in Oberkotzau and Tanna. In addition, new granulators were installed in 2022 that can shred production scrap or returns, so that they are recyclable in the core of new profiles.
The construction of a fully automated high-bay warehouse in Tanna will save 10,000 operating hours of forklift journeys from 2024, which will reduce CO2 emissions by 17.8 kg/h.
The future of successful sustainability
In order to continue to be directly associated with the keyword sustainability in the future, GEALAN not only trains employees in the context of further training on the subject of environmental protection, but has also joined numerous initiatives such as VinylPlus®, EPPA, the Thuringia Sustainability Agreement, ISCC, the Bavarian Environmental Pact or the old window recycling company Rewindo. GEALAN is committed to complying with all the requirements defined therein, both voluntarily and successfully.
More exciting information about our commitment in this field can be found in the 28-page environmental report 2023.