Klaudija Čota's parents come from Dalmatia, which she only knows from her holidays. She is born in Stuttgart in 1974, grows up there and completes her A-levels. Croatia is at war when she moves to Zagreb in 1994 to pursue her degree in Economics. 'There were still bomb warnings and missile strikes, but a certain spirit of optimism was taking root in the country and I found it exciting.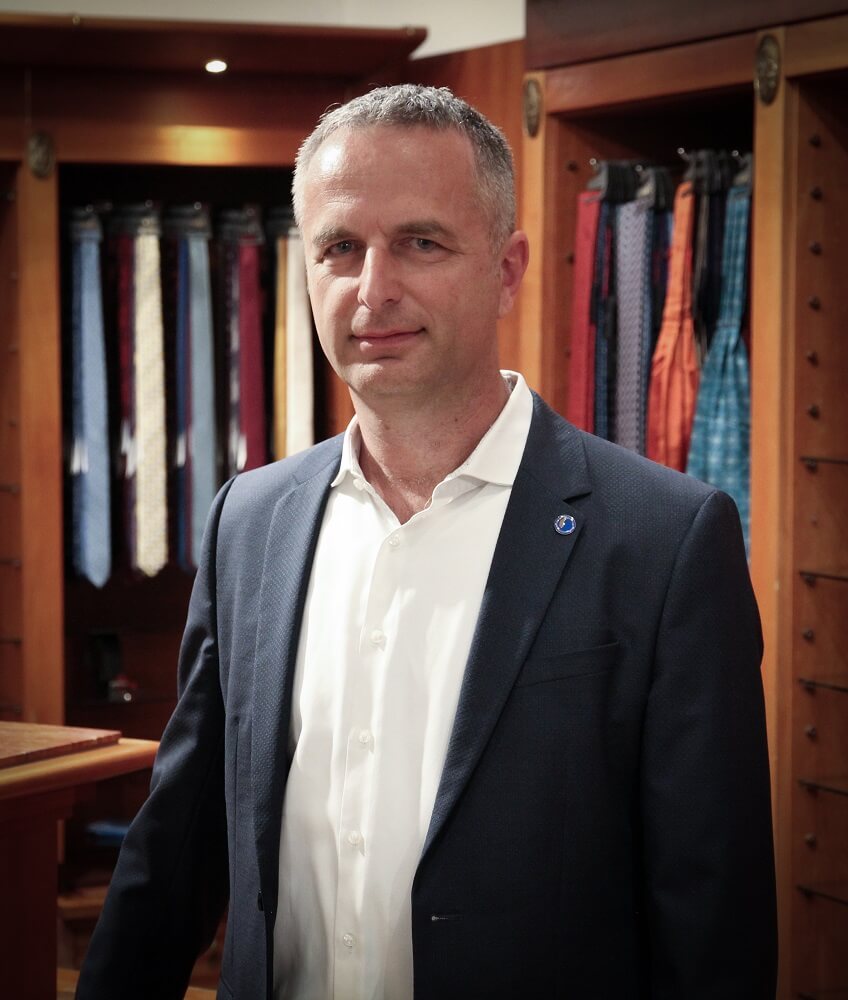 In 1994, Robert Križanović also moves to Zagreb from his home city of Konjic, Herzegovina. He's there to resume his studies in mechanical engineering, which he began in Sarajevo in 1990 and interrupted for two years due to the war. He meets Ivica Maurović at university, and the two of them find a job working in the PVC window industry after completing their studies. In 2002, Maurović starts his own business venture, takes over GEALAN's field sales in Croatia and recruits Križanović to coordinate technical matters with customers, install tools and carry out training sessions. 'I asked: Do you think I can do that? Ivica's answer was: yes, you can. We were always on the road – he sold while I tended to the customers' equipment. Every once in awhile, we met at our "headquarters", Café Carolina on an arterial road in Zagreb, exchanged information and documents, and discussed the market.'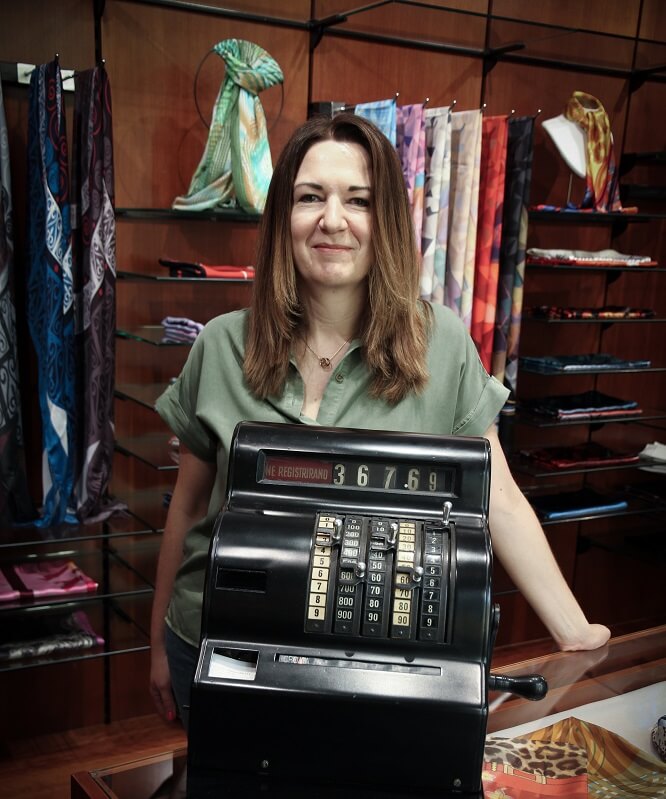 Klaudija Čota graduates in 1999 and then initially works at a wine merchant before helping Kaufland's Croatian supermarkets establish accounting operations. In Spring 2004, her friends draw her attention to a job ad for the commercial manager at GEALAN in Croatia. She applies, receives an invitation and is given a plane ticket to Nuremberg, where the FENSTERBAU FRONTALE trade show is currently taking place. 'I didn't know what a window profile is, and I never would have thought that the inside of a window could look so complex.' Klaudija Čota signs the employment contract while she's still at the trade fair and meets Croatian customers.
Her position is in fact the last piece of the puzzle that Ivica Maurović is missing to realise his plan: 'He understood that the Croatian PVC window market which was just starting to get off the ground had great potential', says Robert Križanović. 'GEALAN should have a local subsidiary in order to be taken seriously.' Using statistics and target figures, Maurović wins over the headquarters in Germany, which according to Križanović had one condition: 'We had to find somebody to handle the finances and accounting. Somebody who is well educated, experienced and fluent in German. That was a challenge.'
The early days, post-war period and turbulent times: GEALAN d.o.o. started operating on 1 July 2004. 'The first few weeks were chaotic', remembers Klaudija Čota. 'We had seven people but no office furniture; we borrowed two chairs from the coffee shop across the street. One time, Ivica came to me and said that he had given a lorry driver tools for a customer in Macedonia. I asked him about the export documents, and he looked at me with big eyes.' Robert Križanović admits: 'We knew a lot about window profiles, but we didn't yet know how to run a company: we gradually became more professional and hired more and more people.'
At a machine producer's in-house exhibition, Križanović experiences first-hand how the competition views GEALAN's chances on the new market. 'Nobody knew me, so I listened to all the stories. They all agreed that GEALAN isn't a threat and that nobody knows these profiles. Only one of them issued a word of warning, because there were bright people at GEALAN.' They choose innovation as a strategy and bank on the S 8000, a completely new profile system with outstanding thermal insulation. GEALAN attracts new customers and expands. 'The others had achieved success in the past and they did not calculate that customers would switch over to us. We were hungry, and we had convincing products.' The first big customer signs on in 2006 and, only four years after its foundation in 2008, the young company is the No. 1 supplier of profiles in Croatia. 2009 is a high point and a turning point at the same time: turnover reaches nearly €15 million, up €2 million from 2004 – and Ivica Maurović relocates to Germany to join the management team at GEALAN. In Croatia, Klaudija Čota becomes the authorised signatory and Robert Križanović, whose serving as Head of Sales by then, becomes the Managing Director. 'Just like when we started out our collaboration, I asked Ivica: Do you think I can do that? And he once again answered: yes, you can. Klaudija and you – you'll get it done.'
A time of crisis for the world economy, for window manufacturing and for GEALAN. And once again innovation is the way to go. The path out of the crisis and back onto the road of success. GEALAN launches the S 9000 system in 2012. Robert Križanović: 'Our parent company is very innovative, and the S 9000 came at the right time. Innovations have repeatedly helped get us out of difficult situations. GEALAN-acrylcolor®, STV® Adhesive Tape, GEALAN-KUBUS®, GEALAN-SMOOVIO® and GEALAN-LINEAR® – our customers keep developing with our innovations and they continually expect something new.' Regular international meetings with management from the GEALAN Group are important for Čota and Križanović. They appreciate the open communication in a team with young members who all pull together. 'Everybody knows everybody else's figures and profit margins. Everybody's interested in knowing the others' affairs and participates in discussions and planning', says Klaudija Čota. 'GEALAN knows that not every country is the same. Strategies are developed jointly and don't come directly from a central office. We know that we will always be provided with support, that motivates us and our colleagues.'
35 people work at the site in Zagreb, which is located approx. twenty kilometres northeast of the old city. In 2022, GEALAN d.o.o finished renovating the three-storey office building and doubling its warehouse capacity: a new hall and redesigned outdoor area provide 2,500 square metres of covered and over 5,000 square metres of open space. Order picking is now carried out exclusively inside. The traffic management system outside was optimised and a holding area for lorries was created. The takeover of a long-standing trading partner in Serbia alongside the foundation of the subsidiary GEALAN RS d.o.o. in 2022 is another milestone. A representative sales office is set up in Bosnia and Herzegovina. From Zagreb, GEALAN serves all ex-Yugoslavian countries and Albania.
If Robert Križanović were to attend a machine producer's in-house exhibition today, he would no longer be a nobody there and people would probably speak very differently about GEALAN: 'In Croatia, we are known as a strong brand for PVC profiles, we have a good image and are very popular, even among end customers who call and ask where they can buy GEALAN windows. We are currently investing in marketing in Serbia and in Bosnia and Herzegovina.' Window manufacturing in Croatia has developed well. Expanding the growth of its customers is defined by GELEAN as its highest priority. To tap into potential, connections to end customers are to be strengthened and collaborations with architects, developers and investors invested in. As the first system provider in its market, GEALAN hired an employee for its architectural support service, as a direct point of contact for planners.
Čota and Križanović know that challenging years once again lie ahead of them and the industry. They also know how strong their close bond is. Over the course of 18 years, they have worked 'à la manière croate' and built a bond of trust, tied tightly like a carefully bound knot in a necktie. 'We don't only work together, we can rely on each other. We've frequently struggled and have always found solutions.' That's why Robert Križanović believes in a positive future for GEALAN. 'It is really nice to have colleagues who are friends', says Klaudija Čota, talking about her dream of a distant future: '... that we will produce GEALAN profiles in Croatia.'