In turn - Who is Ahmet Cak
Ahmet Çak is born in 1980 in the eastern Anatolian city of Elazığ located near the upper Euphrates, but is raised in Germany from the age of one onward. 'I am a true native of Hof. I know every corner of the city, its good and bad sides. I live in Hof, and I love Hof.' It's not far to the Grüne Au stadium from Çak's parents' home in Gärtla, a district in the industrial suburb of Hof. Ahmet plays football at FC Bayern Hof, starting from the F-Juniors age group all the way to the A-Juniors age group. He isn't any Ronaldo but still football plays a game-changing role in his career: 'The GEALAN logo was on our jerseys, so GEALAN factored into my life early on. My special connection to the company stretches back to when I played youth football. I have worked in sales at GEALAN for fifteen years, but unofficially our relationship has been going on for over thirty years.
At the Hof University of Applied Sciences, which he describes as the driving force behind his career, Ahmet Çak studies Business Administration and majors in Marketing, Logistics and Plastics Technology. 'On the very first day, the professors said they would put us through our paces. I asked myself back then what they could possibly want to work on, I had already aced my A-levels. In fact, however, they really did point us in the right direction, towards performance, planning, monitoring and implementation. Success can be measured in sales; the fact that I have achieved success at GEALAN is also owed to the professors who taught me how to win over people.' As a student, Çak is involved in the foundation of a German-Turkish university association and partakes in the student council and senate. His thesis is among the top ones that year. 'I wrote about the furniture industry in the United Arab Emirates, researched the market, did a SWOT analysis and created an action plan for product placement. I later applied the skills I acquired during my studies to my career, and it worked. I believe that if you work hard, good things will happen to you.' Even today, Ahmet Çak maintains close contact with his professors and with 'life-long friends' from Australia, Indonesia, India, Canada and Panama who he met during his studies. 'The university shaped me both personally and professionally.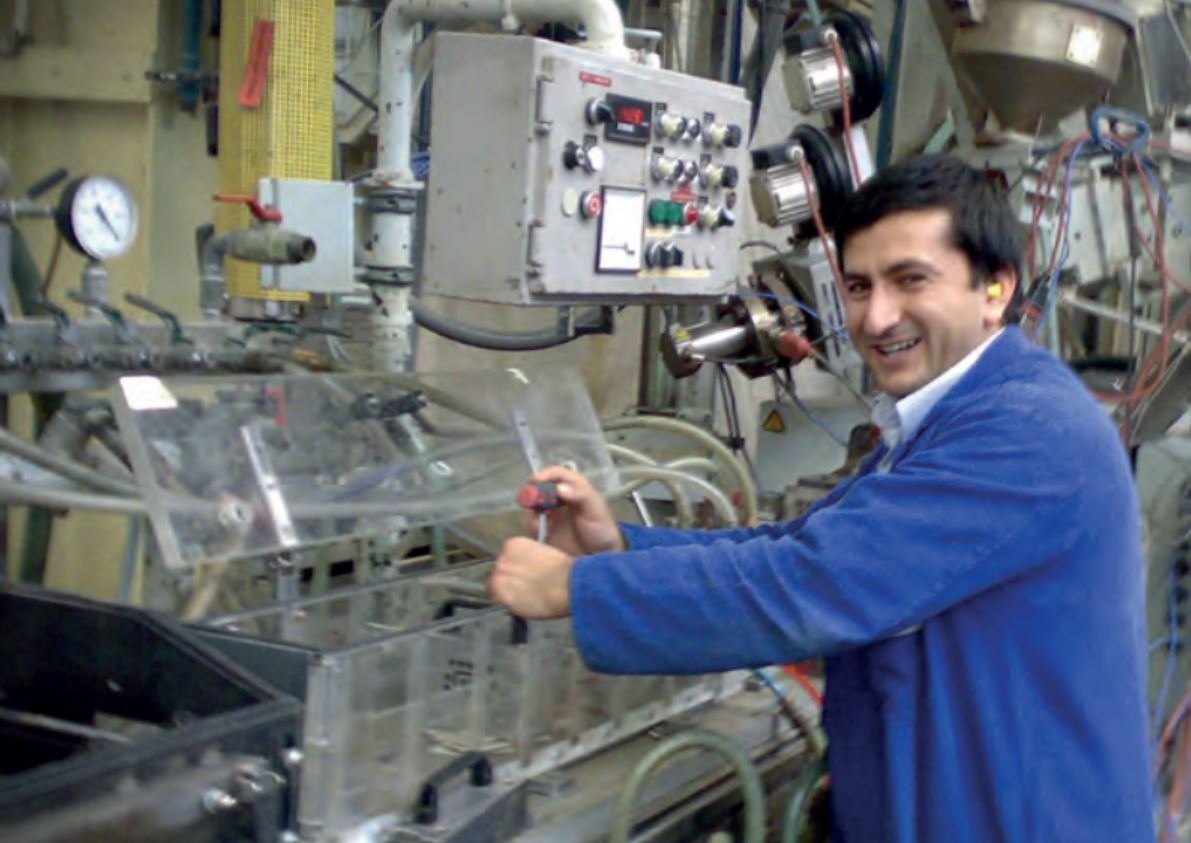 A businessman in a smock in manufacturing
Ahmet Çak talks quickly. 'Tell me if I'm talking too fast. I naturally speak quickly. I used to be even faster. But then I took a theatre lesson to speak more slowly.' He's just got a lot to talk about and wants to share it; he argues passionately in favour of the things he likes and is proud of, such as his home city, his university and his job. Sales was his goal and, ever since he wore the GEALAN logo on his chest, he never lost sight of it. And that's how he came to work as a trainee in 2008: 'I was allowed to help design the programme. That was amazing. I wanted to work in extrusion, in toolmaking and in the Technology Centre, but not just for a few days, I wanted to spend at least a year in the technical areas.' Çak puts on his overalls, cleans the extruder first and then is allowed to extrude profiles. He makes windows and tools – 'The work requires real precision, just like a Swiss watch!'. He travels to where windows are being installed on building sites, handles complaints, collects experience in architectural consultation and design. 'I am not a great at designing, but I know what I am talking about and customers sense that. I like talking with my colleagues because it promotes team spirit, and team spirit is the foundation upon which success rests – that's how it was for football at the Grüne Au stadium and at university, and it's also confirmed at GEALAN. Production was surprised when a businessman showed up wearing overalls. I am thankful for this exciting time.' After fifteen months working as a trainee, Ahmet Çak becomes the assistant to the division manager and then goes on to work as the country officer for Turkey and southern Italy.
Negotiations with royal family in Qatar
At the same time, Çak talks on the phone with interested parties all over the world and makes contacts in Morocco, Algeria, Libya, Oman, Iraq and Iran. 'I was just out of university and wanted to do something great.' During face-to-face encounters, he benefits from his language skills and the fact that he was brought up between two cultures. In Qatar, he bids on a tender issued by the royal family: 'After two years of negotiation and two months of preparation, I am granted four minutes to meet in person. My German heart says: be prepared, go in there, talk, they'll say yes or no – quick, just like that! My Turkish heart says: be patient, the facts count but your instinct decides. The German planner in me combined with my intuitive Turkish side – that's how I make a living.' In Japan, he is impressed by the etiquette-based ritual of exchanging business cards. In Oman, he gains the trust of a well-heeled businessman who is unfamiliar with the industry and helps him to set up a window production facility.
Sensitivity for every target group
In 2016, Ahmet Çak takes over as GEALAN's Head of Sales in Hungary and transfer his expertise gleaned at university to a specific market. He can negotiate the price increases he's making with customers, but just not with one: 'If you raise the prices, I'll walk', says this window manufacturer, and then he carries out his threat. 'I didn't think it would happen so quickly. One minute he was there, the next he was gone.' But then, the 'magic moment' on the MOL petrol station in Budapest happens. Çak and his colleague Lélek analyse the failed business relationship and come to the conclusion that the customer had no real connection to GEALAN. He bought profiles, processed them and sold windows. The price was only relevant to him. There is intense price competition on the Hungarian window market. If you want to have profit margins here, you've got to offer more than others – and not just low prices. Ahmet Çak has an idea that he describes as revolutionary: he no longer just wants to talk to window manufacturers – GEALAN's traditional customers – but to go directly to window dealers. 'In the calendars of our Hungarian team, there were many additional appointments with a completely new target group and a different approach, because dealers and window installers tick differently than window manufacturers. They're conducting business with end customers that requires a great deal of explanation and advice. We were standing in the lift on the construction site with the message that "GEALAN is at your side". If you sell windows, our customers will produce windows and we will sell profiles.'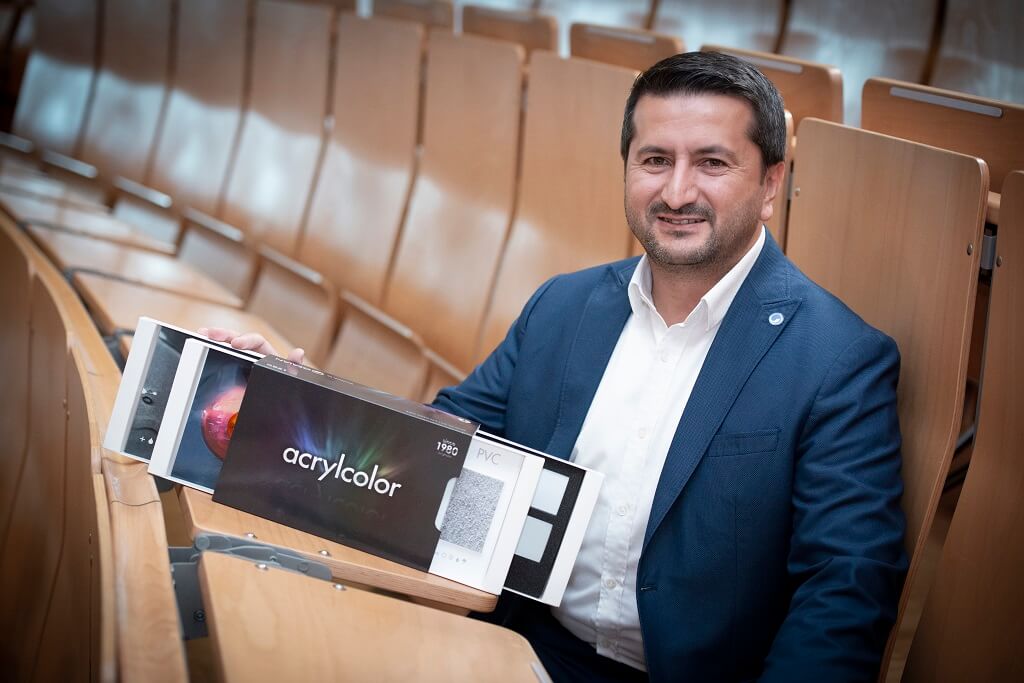 Fairplay brings stability, stability long customer loyalty
The concept to collaborate with dealers does not at all plan on circumventing or excluding window manufacturers. On the contrary, many window manufacturers value it when the load is taken off when GEALAN assumes support for their dealers and even establishes contacts. On the other hand, GEALAN also refers dealers to window manufacturers, thus acquiring new customers for its own customers; the window manufacturer does the business with the dealer. This profitable arrangement also wins back the lost customer who reaches out to Ahmet Çak after one year and wants to buy GEALAN profiles again.
GEALAN's customized dealer concept
The dealer concept is integrated into GEALAN's concept for generating added value. 'Added value requires additional work', says Ahmet Çak. 'It's important to listen in order to identify where problems exist. We sell PVC profiles, yet our teams can do much more to help increase turnover for our customers and their dealers. Hungary's largest manufacturer of windows has repeatedly named GEALAN as its best supplier. The value-added service is the only reason why GEALAN has suddenly been able to grow rapidly in a small market like Hungary – and also because of our strong team in the region.' When Çak provides examples and shows photos of projects, you get the impression that GEALAN is the one-stop contact for its partners: marketing, websites, brochures, showrooms, software, training, complaints management, personnel, export, technical support and furnishings. 'We individually adapt our services just like a custom tailor.' GEALAN supports generational changes in family-owned companies and the strategic alignment of companies. To combat staff turnover, GEALAN surveys employees and makes suggestions for better working conditions. 'I want to sell in a sustainable manner. The dealers and window manufacturers notice that we're helping them and not just delivering a product. They put their trust in us, they feel good and continue to evolve – that's how I define good business.' GEALAN employees from Germany, Spain, Poland, Romania, as well as other countries, were impressed by the advantages of the added-value concept in Hungary and have already transferred it to other markets, such as in the Czech Republic and Slovakia, for which Ahmet Çak also assumed sales responsibility in 2018.
Çak's small revolution to break away from an established sales model and add on to it reflects GEALAN's ability to be flexible. Executive management and division management stand behind him and all colleagues have joined forces. And it's proving to be a driver of innovation: 'Dealers are open to innovations and specifically ask window manufacturers about them. It's not about the price but about innovation', says Çak. 'There's no company in the industry that finds good solutions for customers like GEALAN does.'