In many cases, traditional window ventilation alone no longer meets today's ventilation requirements. Protecting your home effectively from excessive moisture – thus minimising the risk of mould – and, on top of that, enjoying healthy, fresh indoor air without constant manual ventilation, is becoming increasingly difficult: ever tighter building envelopes are making new solutions essential. With its GEALAN-CAIRE® product range, GEALAN has the right window-related ventilation systems – for a variety of needs and building projects.
GEALAN-CAIRE® Aereco is a brand new addition to our range of decentralised, passive ventilators: in GEALAN's new ventilation solution, mechanical humidity sensors detect room humidity and automatically ensure that the right amount of fresh air flows into the room at all times.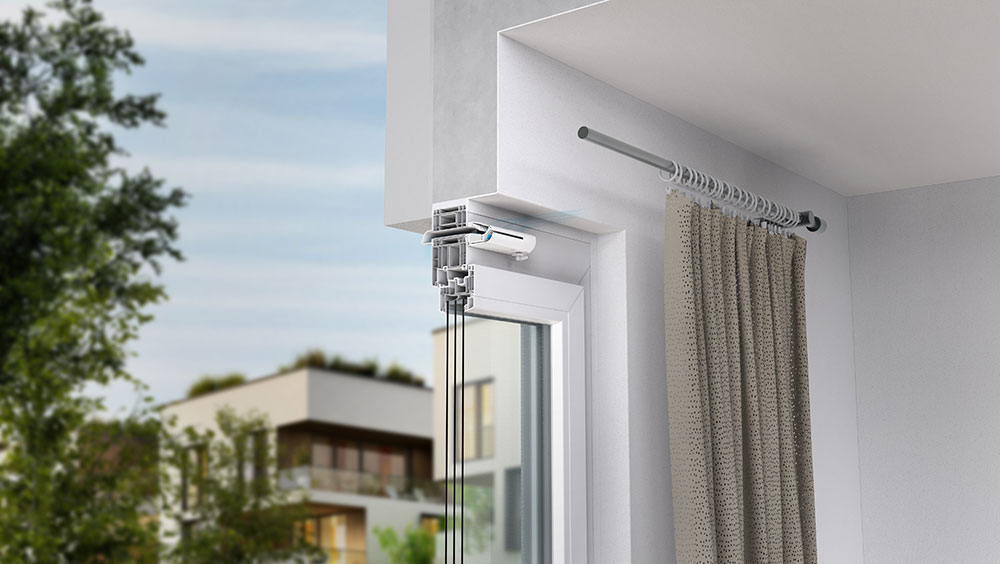 GEALAN-CAIRE® Aereco is integrated directly into the window. The ventilators can be mounted horizontally at the window in frame extensions, or directly in the sash profile on the window. Available in frame depths of 74 mm and 82.5 mm, they can be combined with various weather protection covers with insect screens. If required, GEALAN-CAIRE® Aereco is available with increased acoustic damping.
These new GEALAN-CAIRE® Aereco ventilators are not only extremely practical and flexible, but also available directly from GEALAN.
More information about our new GEALAN-CAIRE® Aereco ventilation solution: https://www.gealan.de/en/products/gealan-caire-aereco
With the GEALAN-CAIRE® product range, you have access to a wide range of decentralised ventilation solutions – from window rebate ventilators and moisture-controlled air outlets to active, smartly controllable ventilation systems featuring heat recovery:
https://www.gealan.de/en/products/gealan-caire